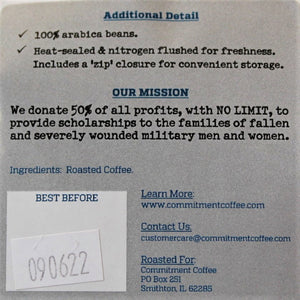 Five Stars - the highest rank in the U.S. Military.  This distinction has been awarded to only 9 officers.  These notable names have helped to shape our history:  Nimitz, Halsey, King, Leahy, Marshall, MacArthur, Eisenhower, Bradley & Arnold. 
Five Star is a blend of five distinctive coffee beans coming together to create a notable drinking experience.  Our darkest roast, Five Star maintains a smooth taste without a harsh, 'dark roast bite'.   A distinctive blend that stands above the rest.
Five Star Blend is an Italian roast (our darkest roast).